Osko deposits made to BTC Markets must include your unique reference number.
Please ensure your reference number is included in all the description and reference fields on each deposit you make. We ask this as the description and reference fields differ by bank or financial institution. Adding your reference number to all fields will ensure it is automatically processed.
Your reference number is found on the deposit page of your account.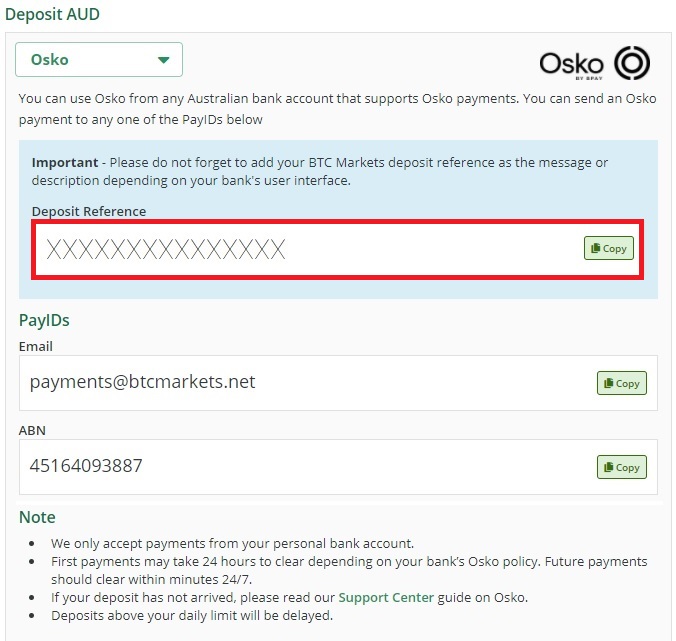 Depending on your bank, the field where you add your reference number will be different.
We've composed a list of banks and the appropriate field to enter your BTC Markets reference number.
If your bank is not on the list, we advise contacting their support team for advice regarding their specific interface.
ANZ Web Application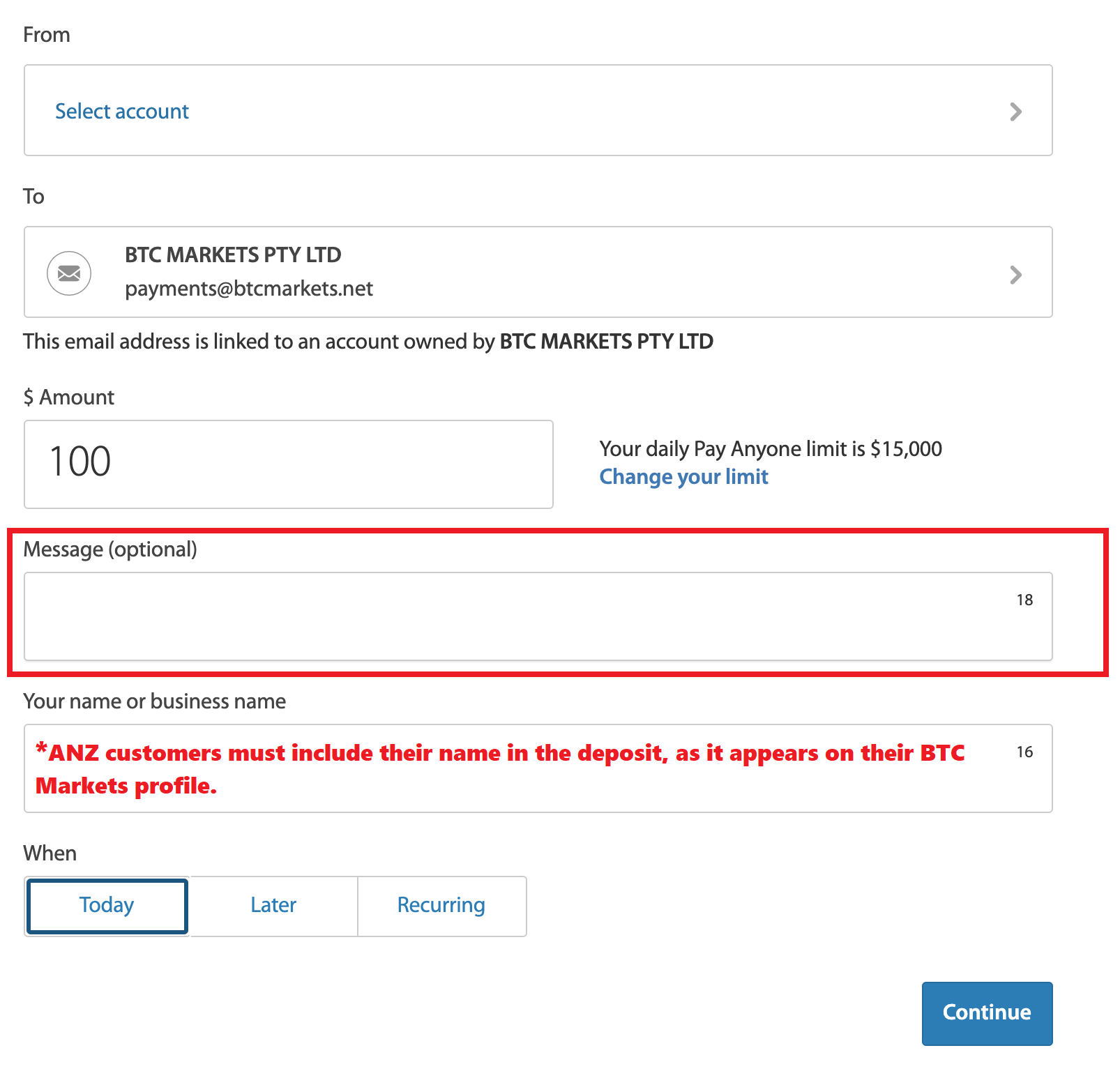 ANZ Mobile Application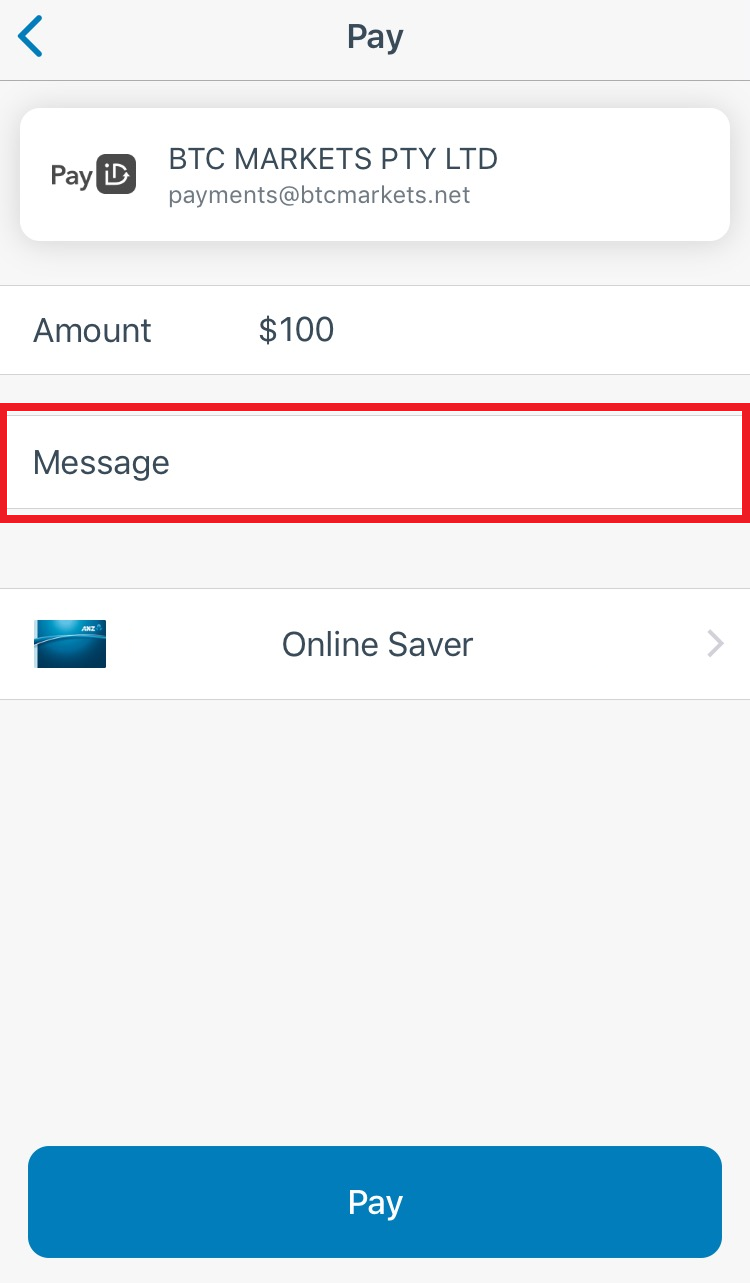 CBA Mobile Application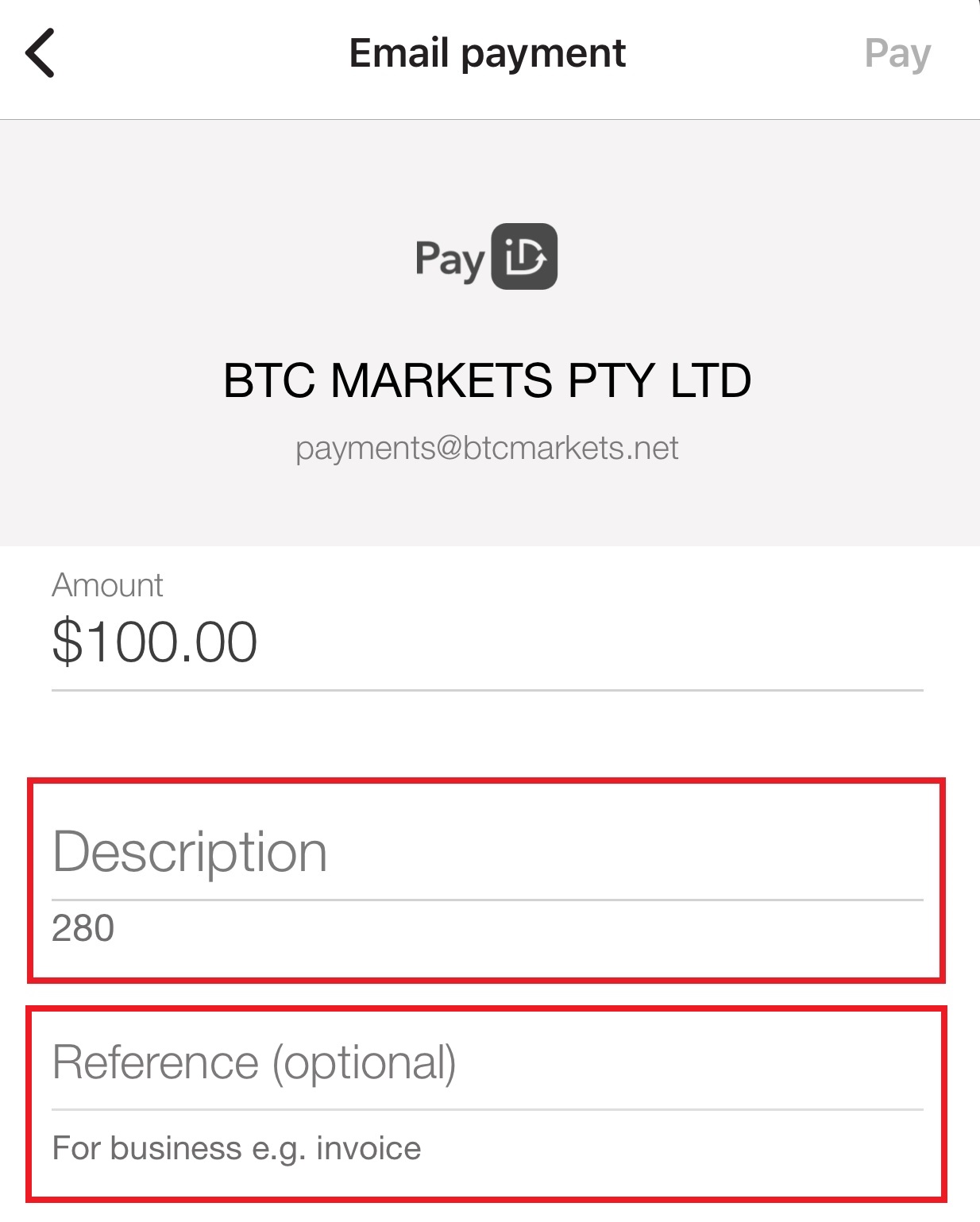 ING Web Application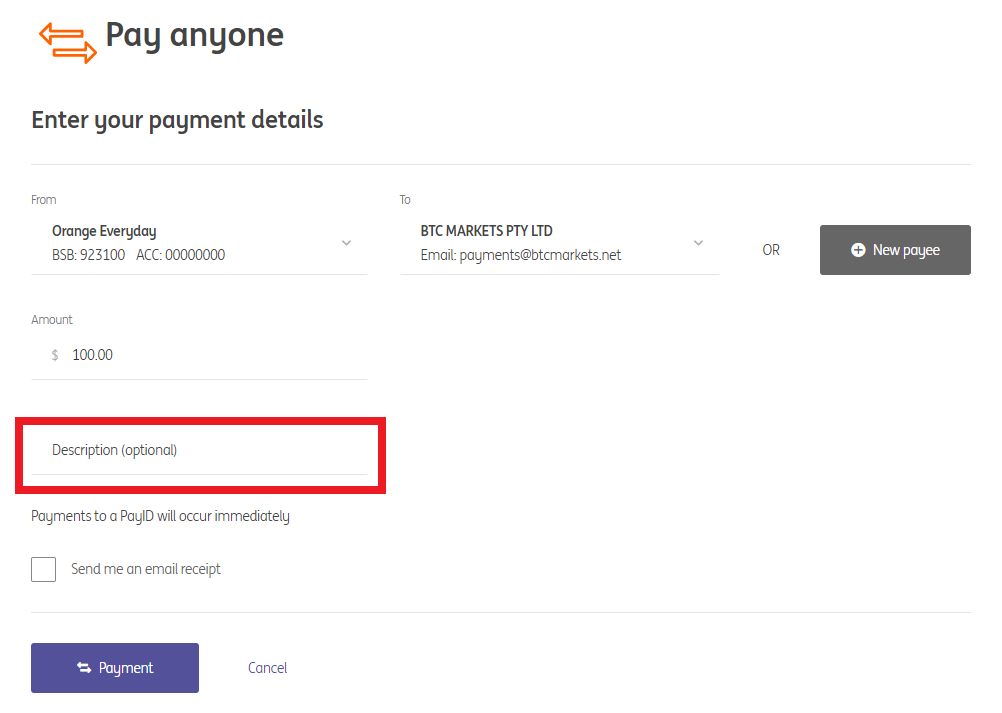 ING Mobile Application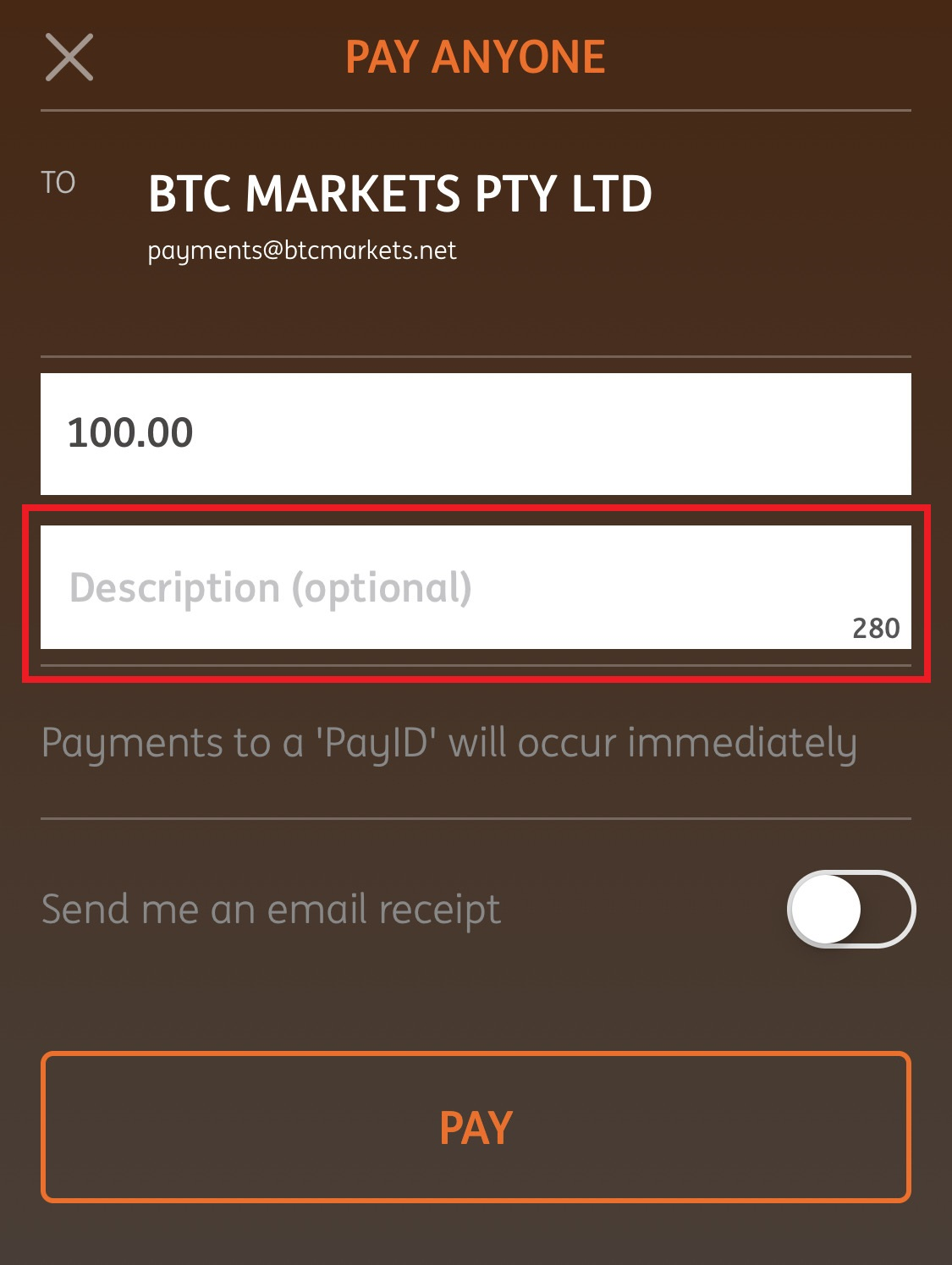 NAB Web Application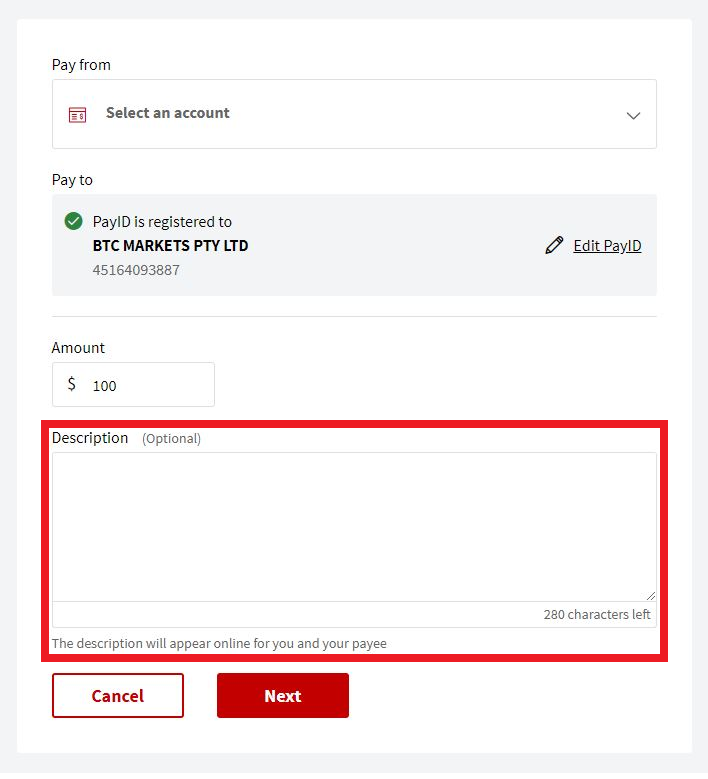 NAB Mobile Application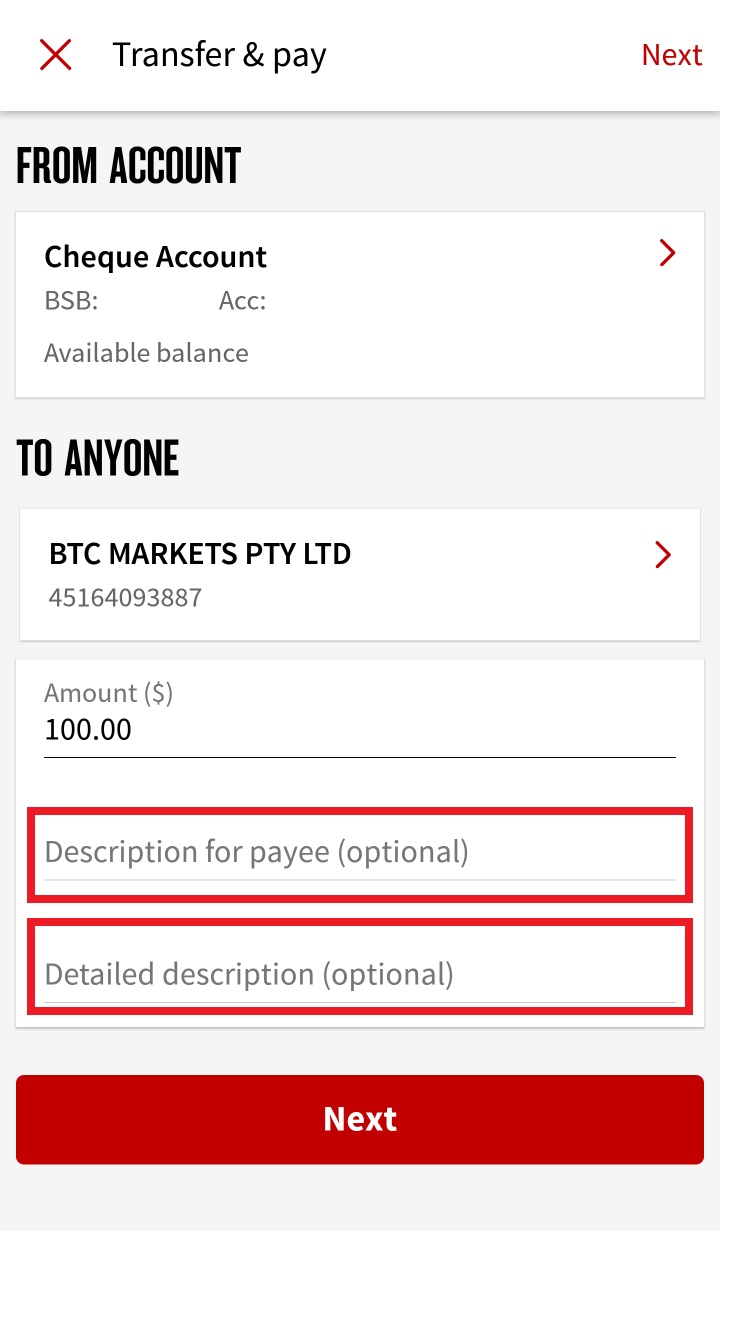 Westpac Web Application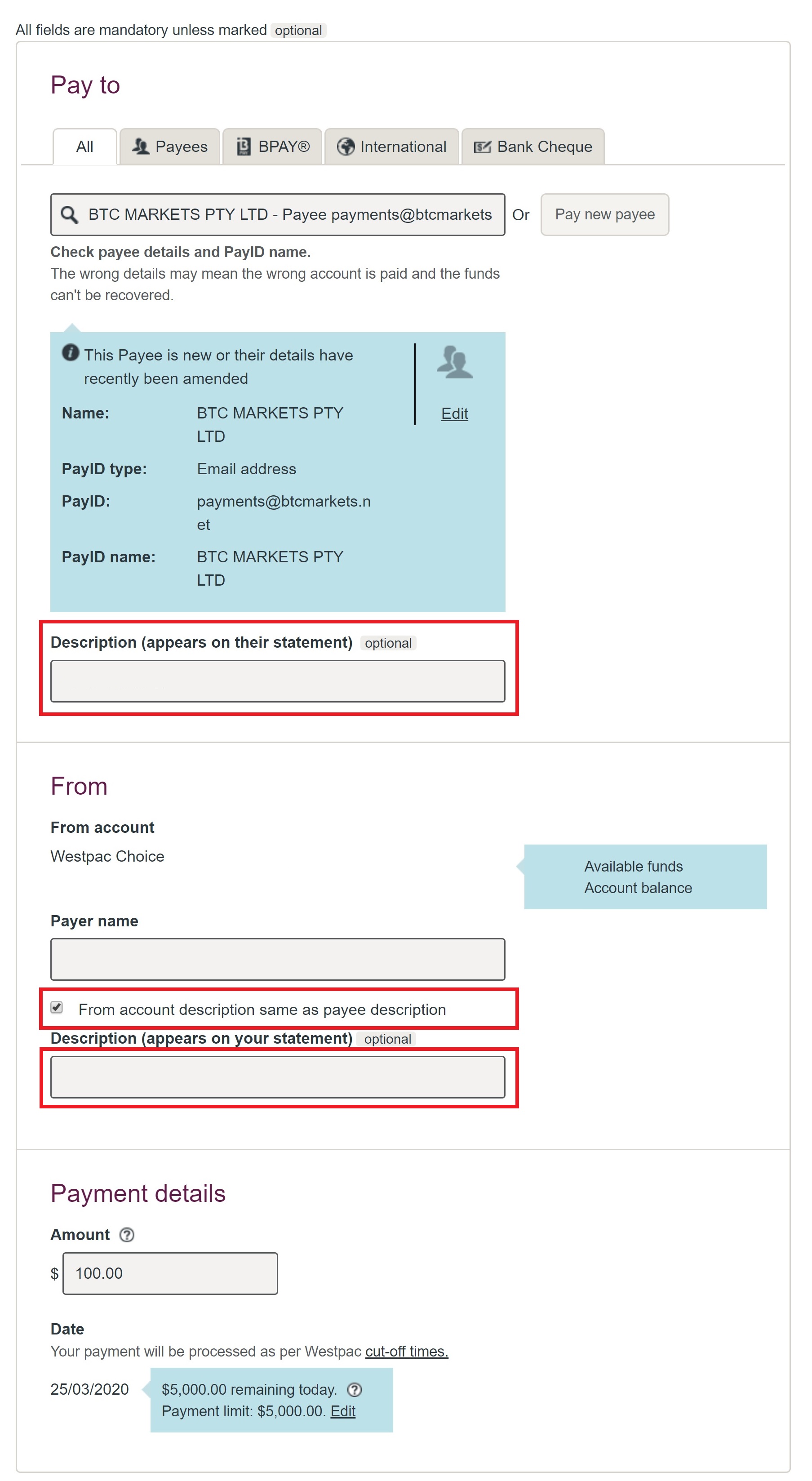 Westpac Mobile Application