BTC Markets is pleased to introduce take profit orders, a new advanced order type, now available on our exchange platform.


Definitions
Volume: The amount of cryptocurrency being sold.
Take: A price condition, which once met, places a trade to sell.
Price: The price is the market value of the asset when the stop is triggered.


What is a take profit order?
A take profit order allows a trader to automatically place a 'market order' in the order book once the 'take' price has been met. The order will execute at the market price until it is fully matched or until there are no other orders to be matched against.
How to place a take profit order
In the volume field enter the amount being sold.
In the take field, enter the price at which the take profit order is activated.
Select 'sell BTC' and review the order.
Once the order has been evaluated and the conditions of the take profit order are understood, select 'confirm' to place the take profit order.
Please note: you can cancel a take profit order by clicking the cancel button to the left of the open order section. Please note, you can only cancel your take profit order prior to triggering.


Example: Alex purchased 1 Bitcoin at $6,000 and wants to set a take profit order for the following condition; if the price reaches $6,500, sell 1 Bitcoin at market price.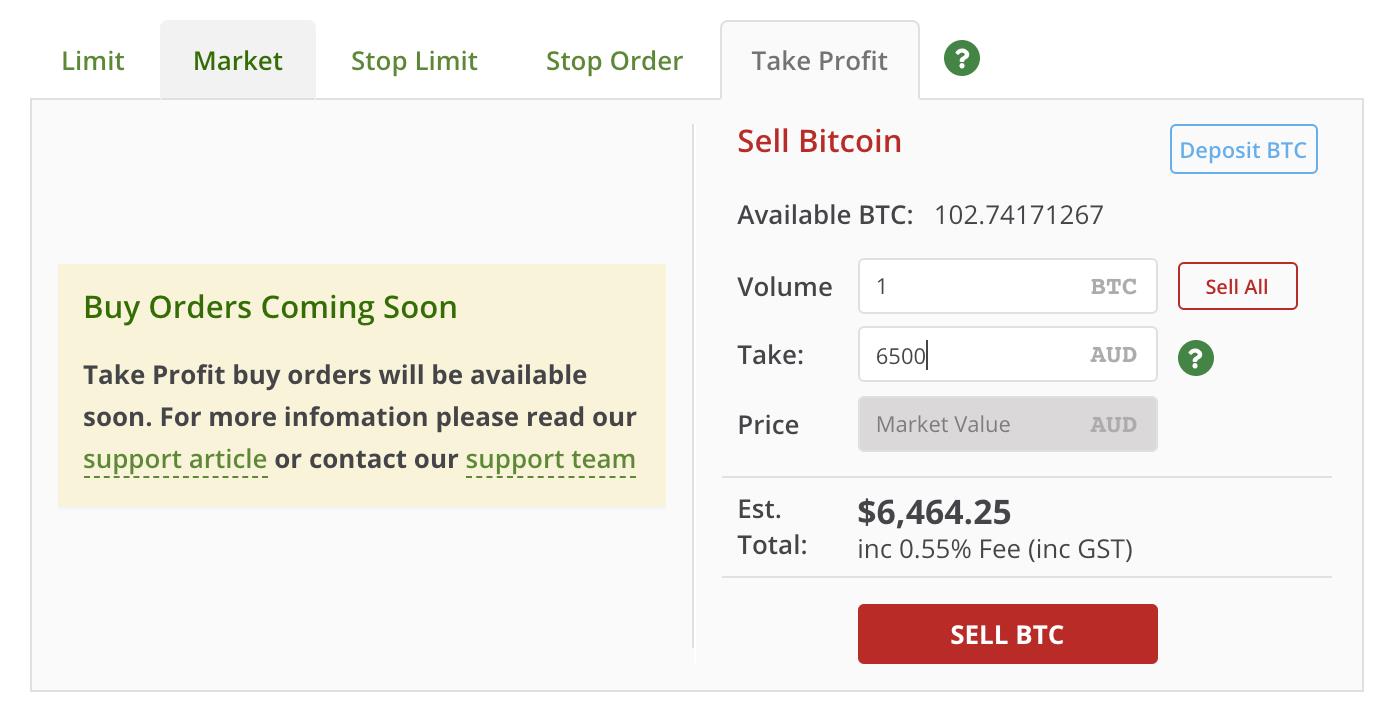 Once Alex has confirmed the order it will appear in the open orders as a take profit order.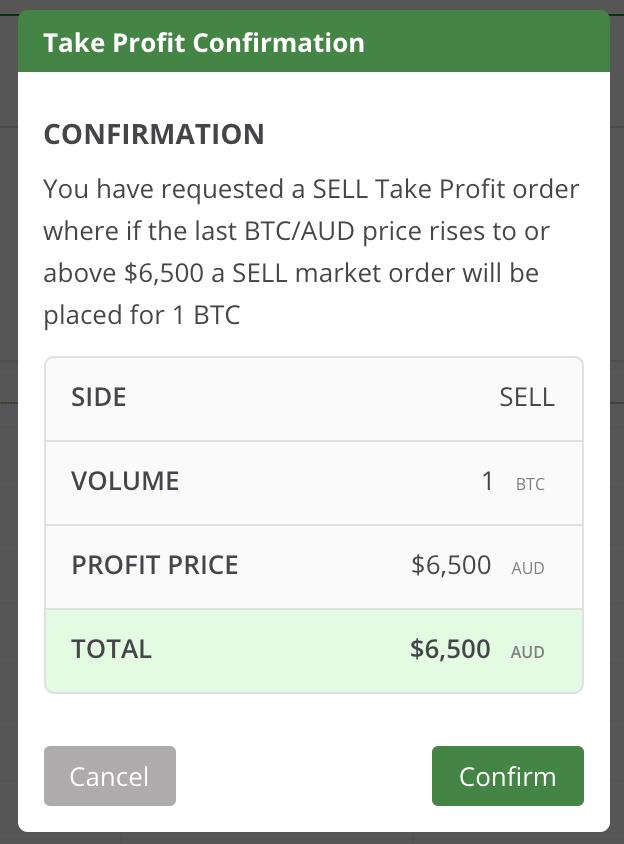 A day later, the price has increased to $6,500. The above condition or 'take' has been met and the take profit order to sell 1 Bitcoin for market price has been placed in the order book.
The order will now act like any other market order and will execute until the order is fully matched.

Why use a take profit order?
Take profit orders are used to exit your trade at a profitable position. Take profit orders can only be set above the current market price.
Take profit orders offer an enhanced trading experience but as always, please trade safely, and if you have any questions don't hesitate to reach out to our Support Team.