The BTC Markets mobile app uses our web-based Single Sign-on (SSO) authentication for initial log in, then offers PIN and device native biometrics for easy on-going account access.
To log in to your account on the mobile app, please follow the steps below:
1. Click the Log In button on the Prices, Portfolio or Account Screen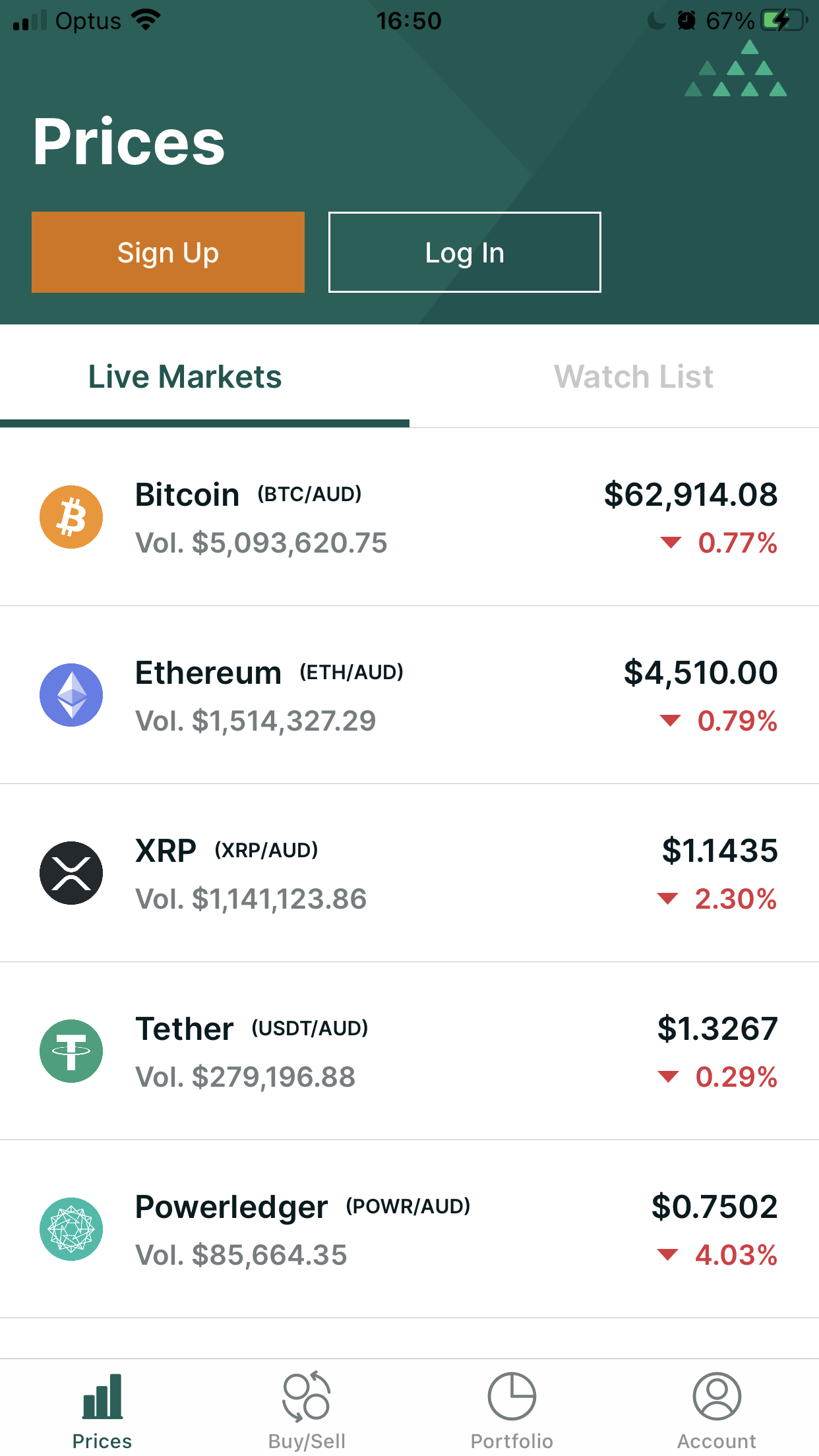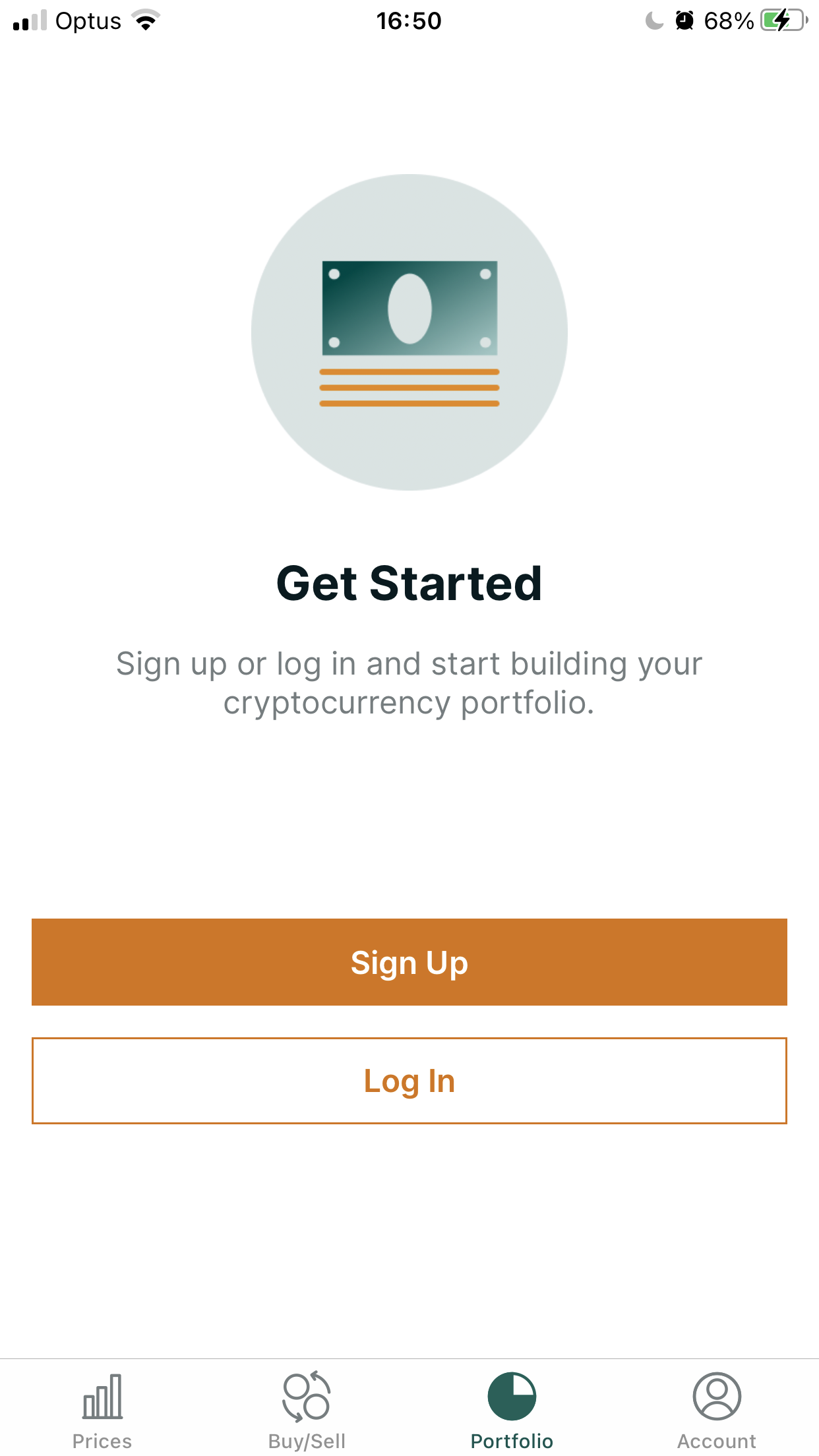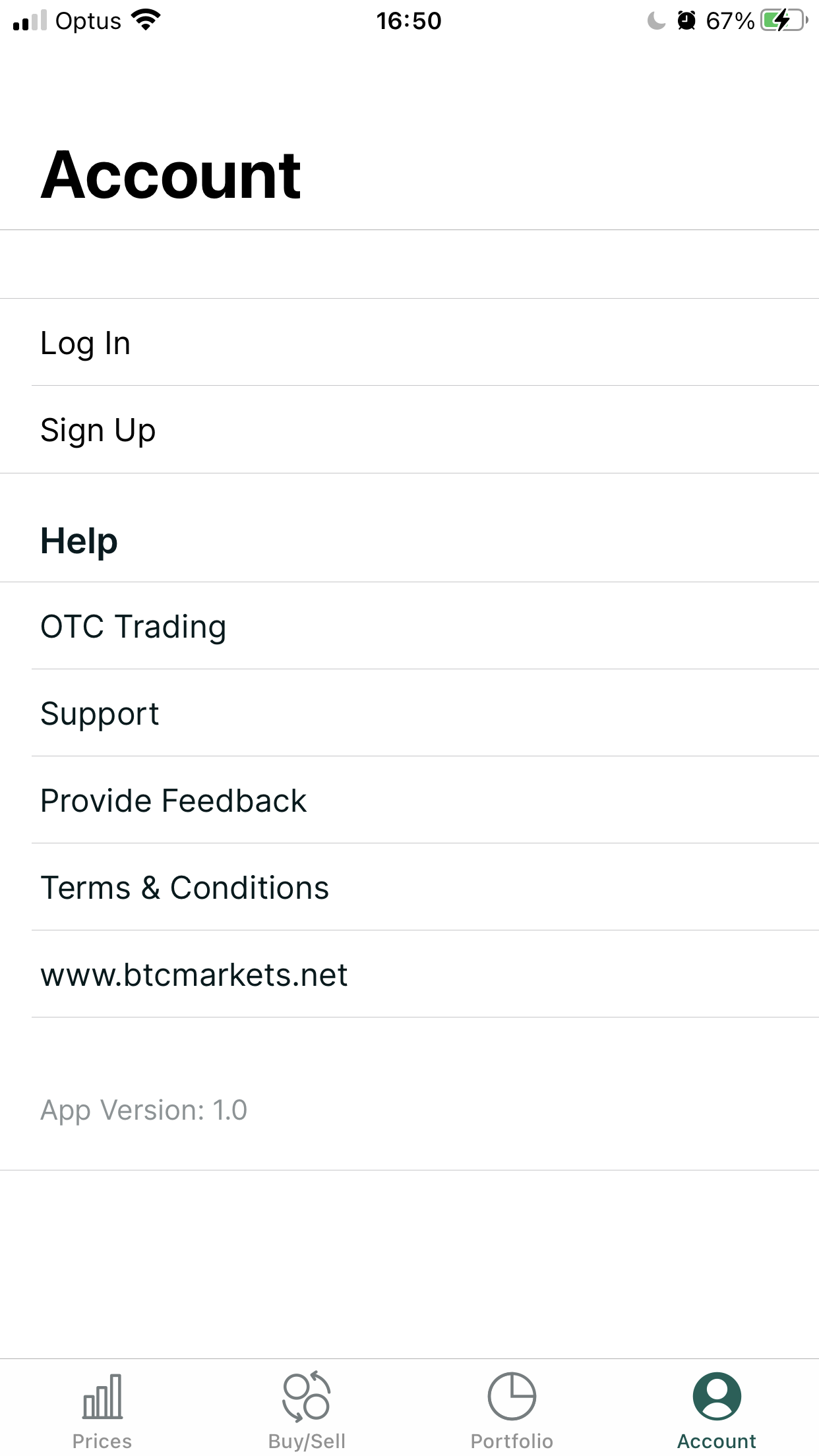 2. You will be shown the SSO log in screen (same as our website log in screen), where you will need to entered your username/email, password and complete the hCaptcha check. If you have Two-Factor Authentication (2FA) enabled, you will be prompted to enter your authentication code after you click the log in button.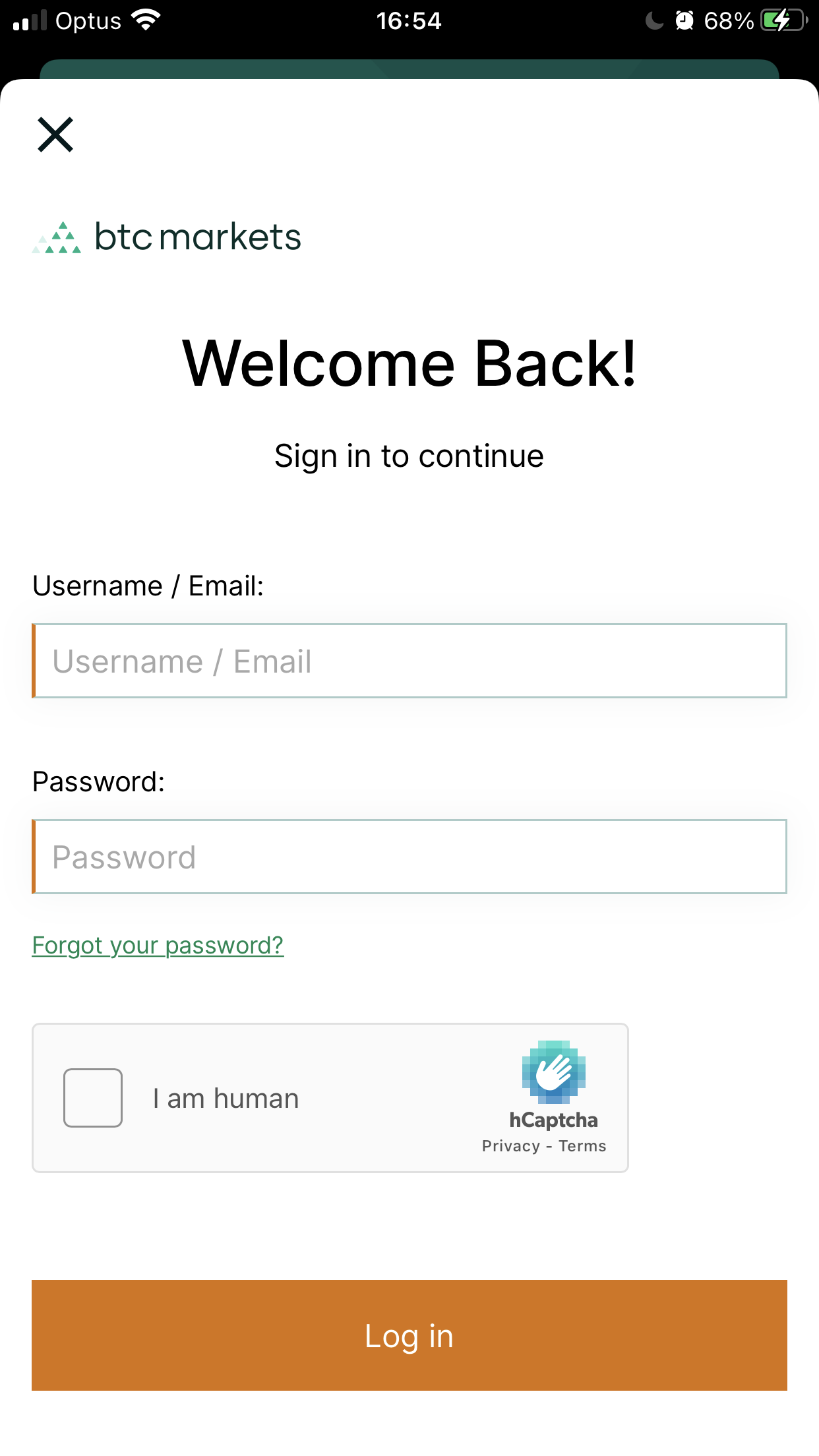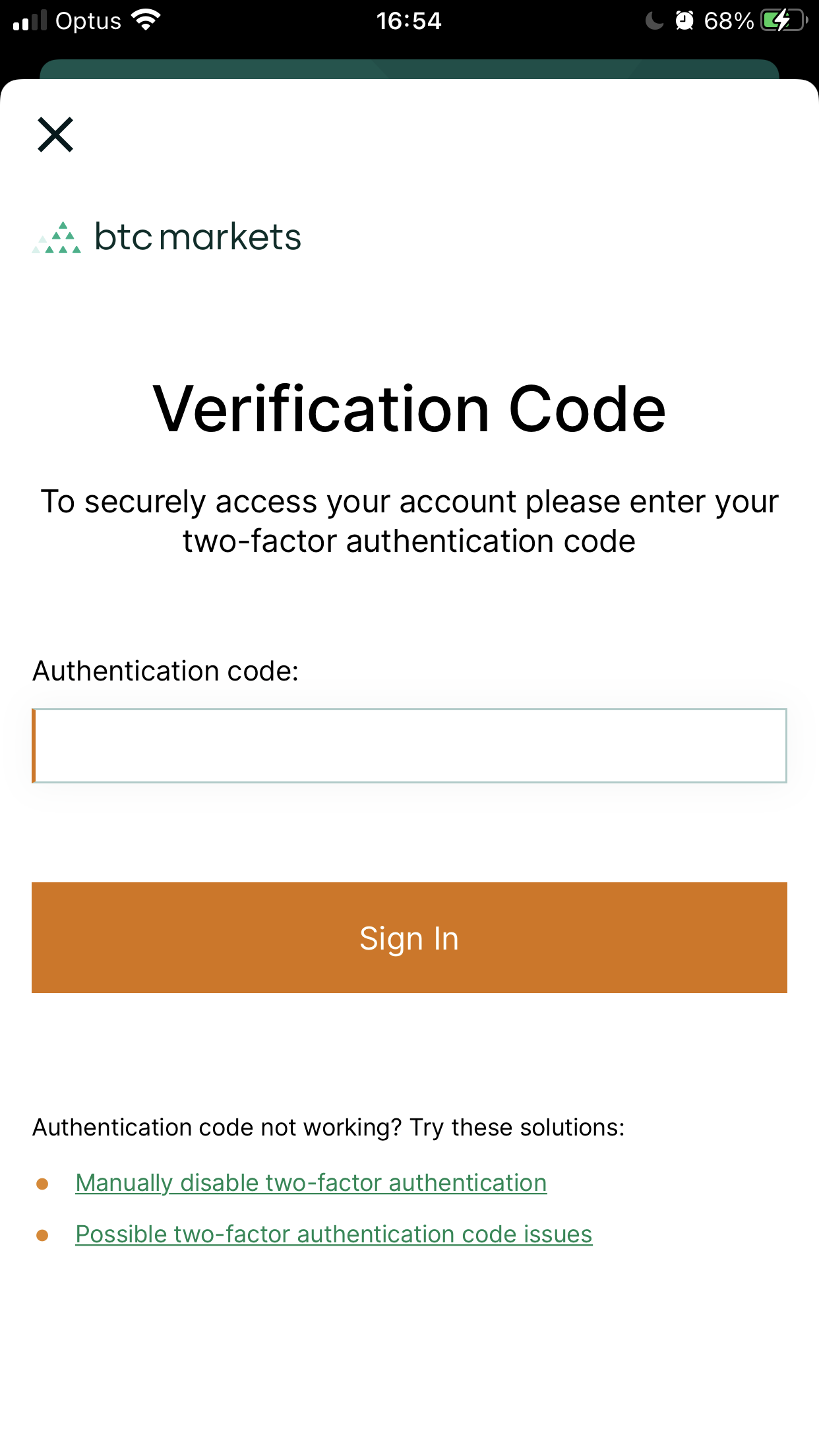 3. Once you have successfully logged in, you will be required to set up a four-digit PIN for easy on-going access to your account (please be advised, this PIN is not retained if you log out of your account via the "Sign Out" button on the Account Screen).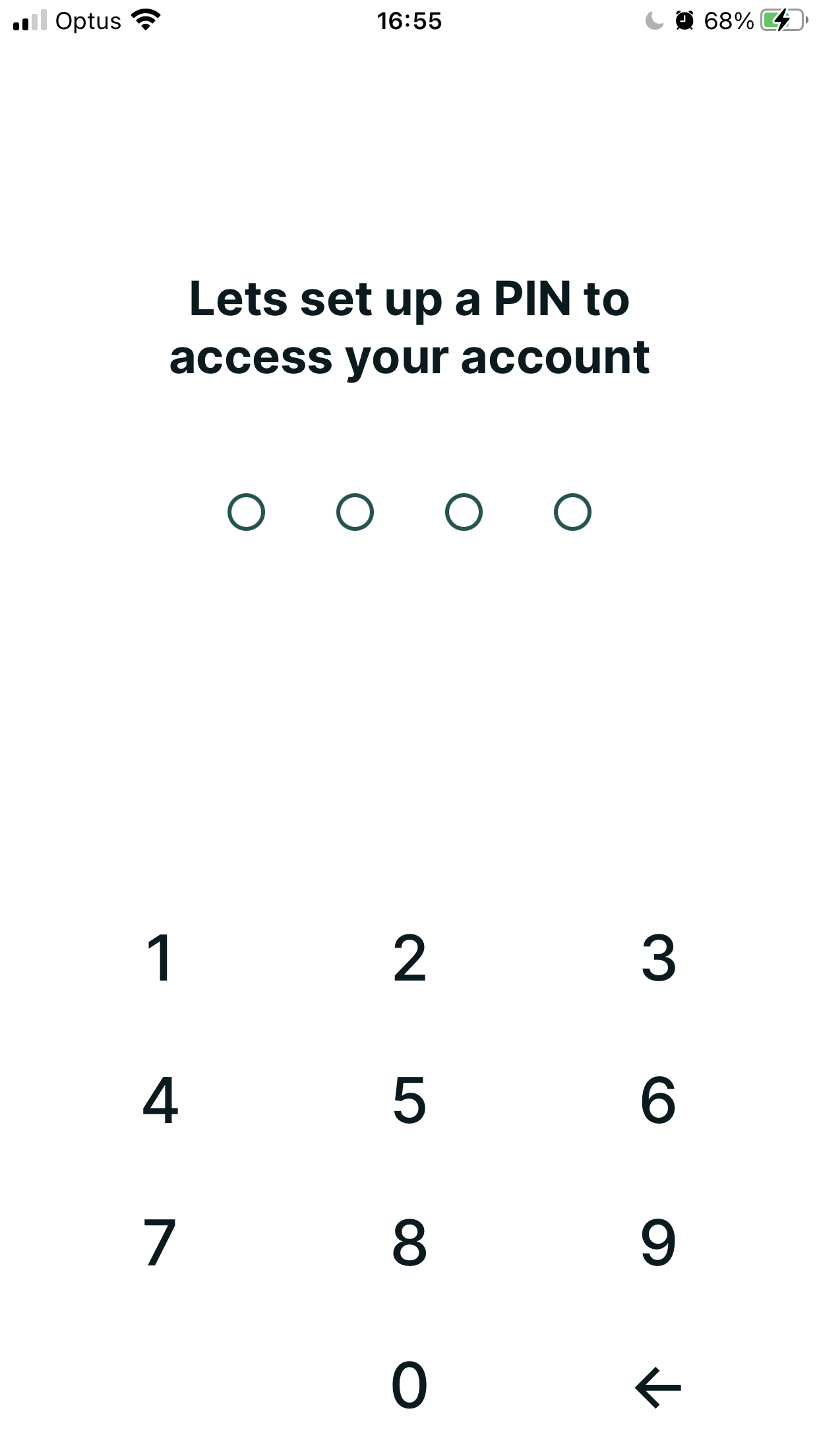 4. You will be asked to re-enter your PIN as confirmation. If you re-enter a different PIN, you will be advised that your PIN doesn't match. If you made a mistake and need to return to the original PIN screen, you can do so by clicking the back button in the top left corner.
5. Once you have successfully re-entered a matching PIN, your PIN will be set. You will need to use this PIN to access the app going forwards, until you change your PIN again, or sign out of the app.
6. After setting your PIN, you will be asked if you want to enable biometrics on your device. This allows you to quickly access your account using the fingerprint or face scanning technology on your mobile, instead of using the PIN. You can still choose to log in with PIN (e.g. if your biometrics aren't working), and can enable/disable biometrics at any time via the account screen.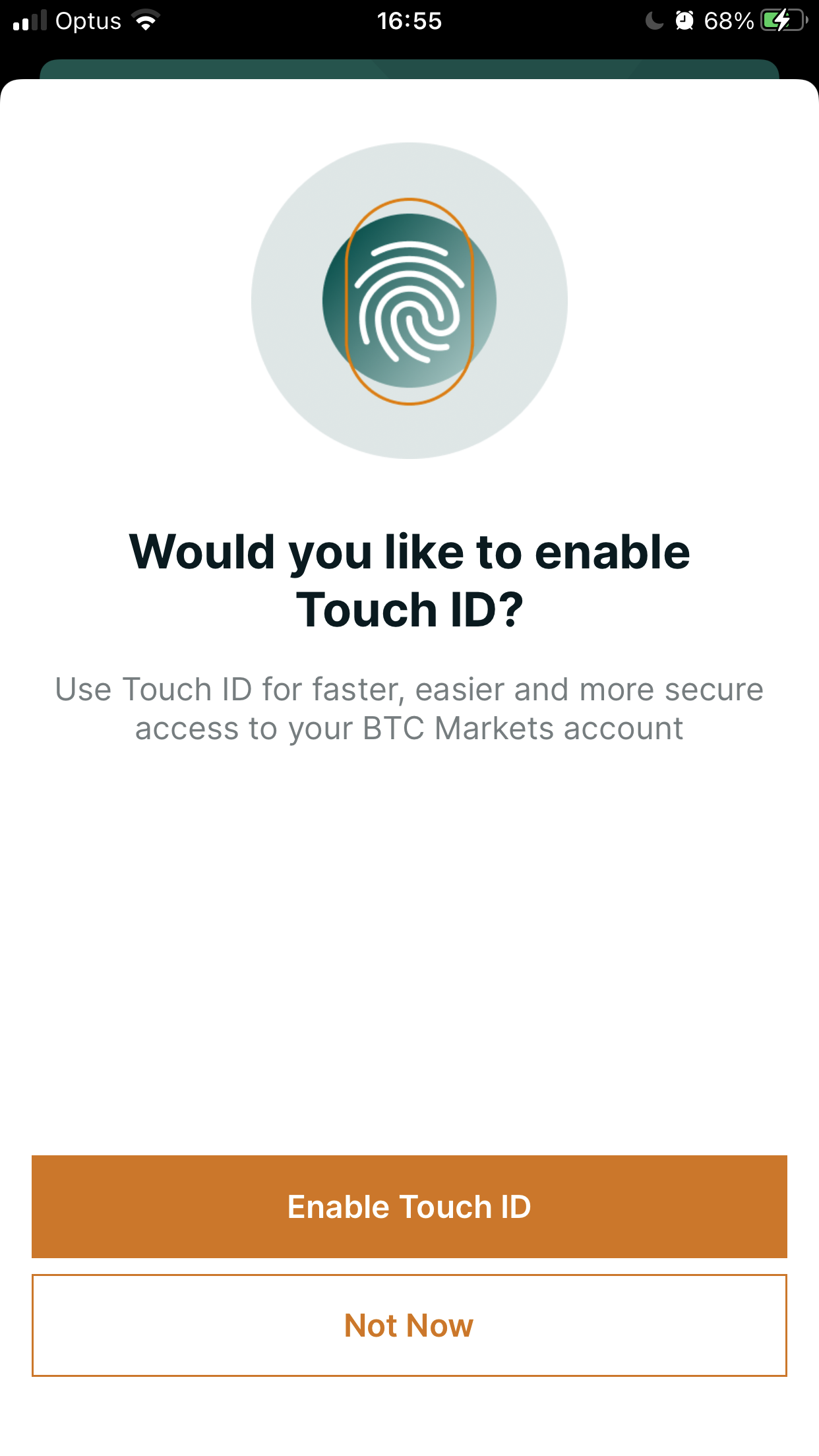 If you have any issues logging in, please raise a support ticket with our support team: Submit a request – BTC Markets