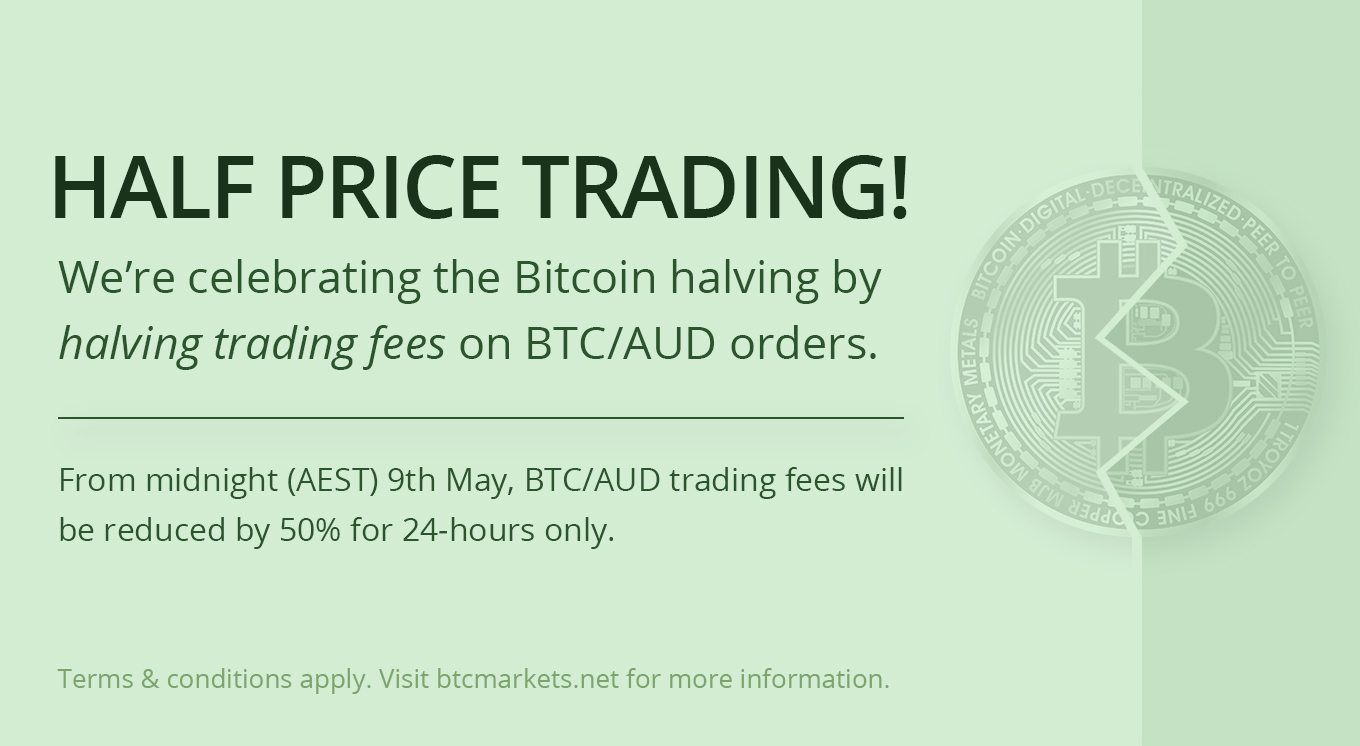 Celebrate the bitcoin halving with 50% off BTC/AUD trading fees this Saturday.
Bitcoin is about to enter a new era. Next week, bitcoin mining rewards are expected to halve for the third time. To celebrate this once-in-four-year event, we're halving trading fees on all new BTC/AUD orders place within the 24-hour promotional period.
From midnight (AEST) 9th May, BTC/AUD trading fees will be reduced by 50% for 24-hours only.
Read our halving article to learn more about this significant event.
Terms & conditions:
Trading fee reduction will be applied to all tiers of our fee structure. Please see our fee structure on the BTC Markets website for more details.
This promotional should not be considered financial advice.
The duration of the promotion period will be from 12:00 AM 9th May 2020 to 12:00 AM 10th May 2020.
The promotion is only valid on all new orders made within the promotional period.
Trading fee reduction is exclusive to the BTC/AUD pair.
Accounts must be fully verified before 6 PM (AEST) on the 8th of May 2020 to be eligible.
All customers must use their account in accordance with our Terms of Service.