If you have previously logged into your account on the BTC Markets mobile app, but now can't remember your PIN, you have a couple of options.


Option 1 - Attempt to remember/guess your PIN
You have three attempts to try and enter your PIN. After the third attempt, you will be advised that you must log in with email and password to reset your PIN.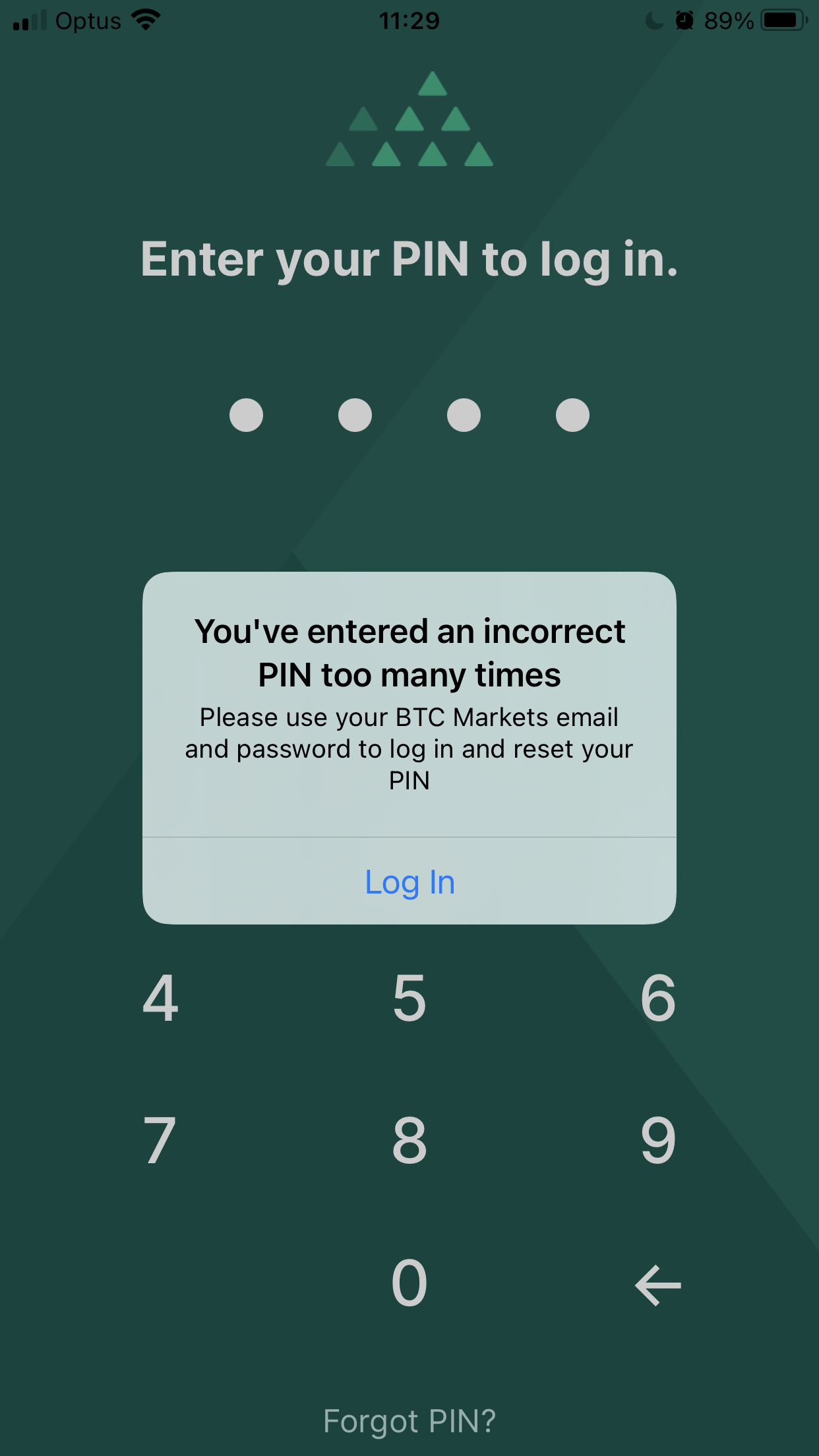 Option 2 - Click the Forgot PIN? Button
At the bottom of the PIN screen you will see a "Forgot PIN?" button.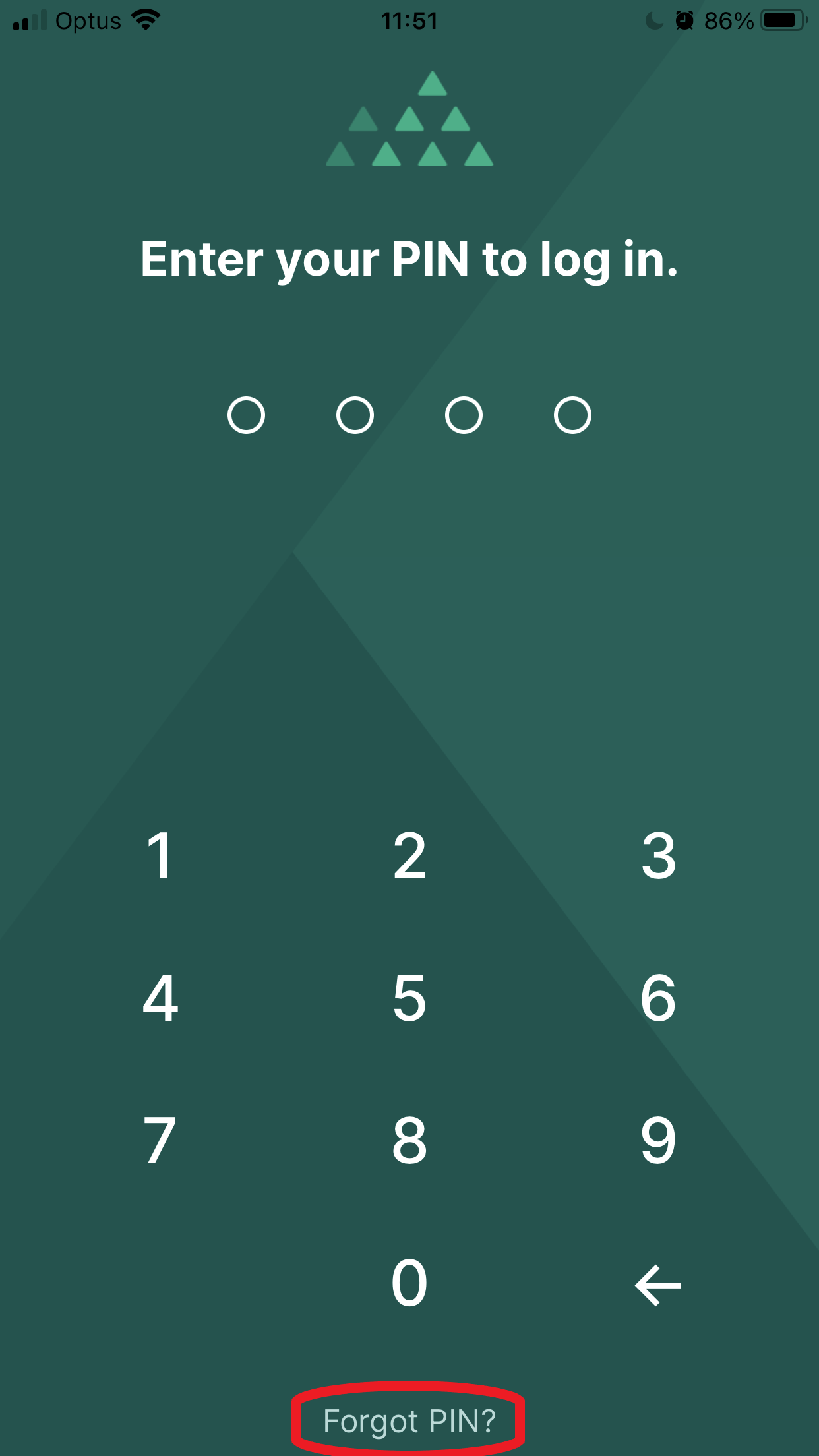 Once you click this button you will be advised that if you proceed you will be logged out of your account, and can reset your PIN upon log in. You can cancel the Forgot PIN process and return the the PIN screen by clicking "Cancel", otherwise, if you click "OK you will be logged out and taken to the SSO login screen.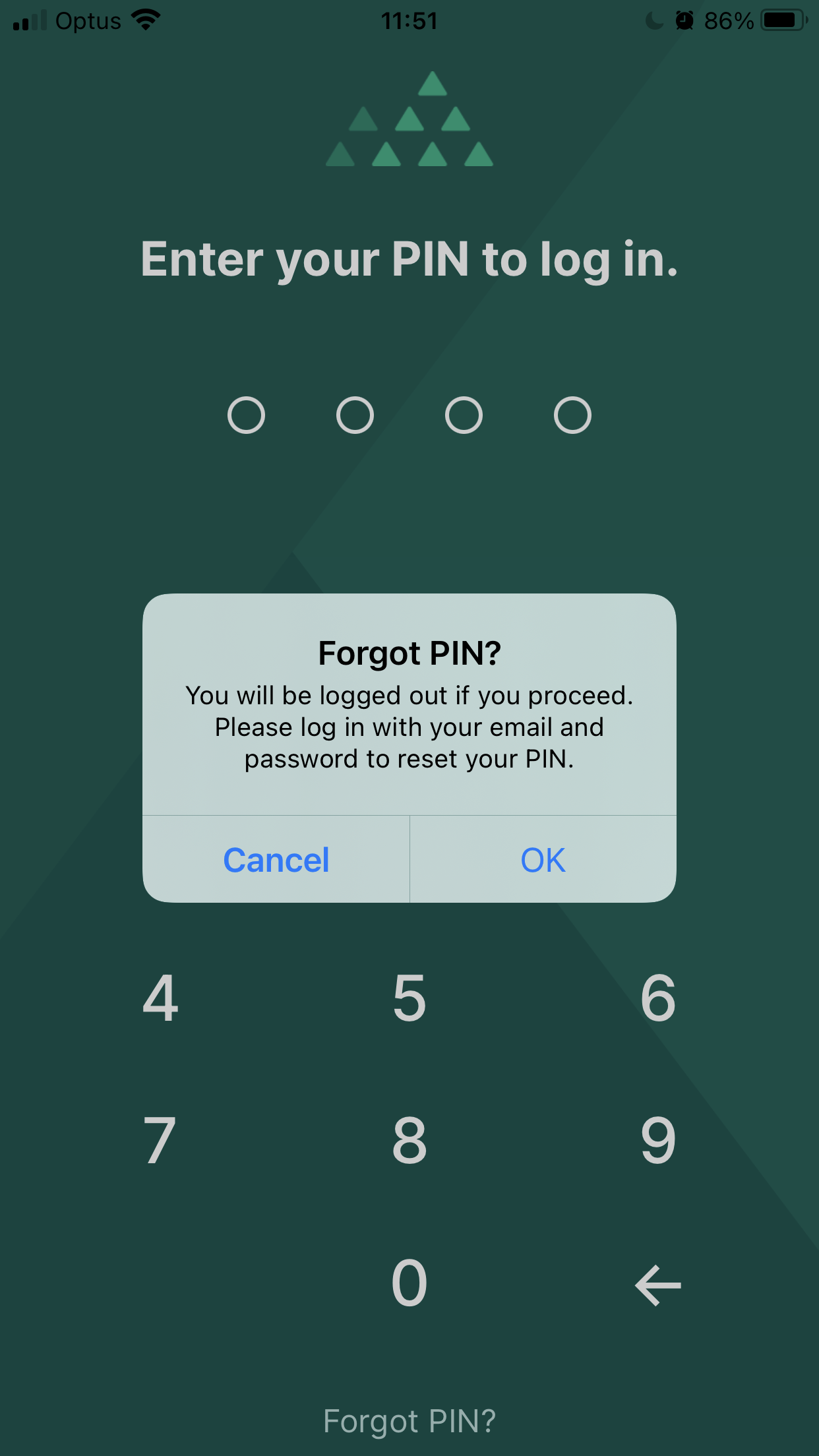 Upon logging in again using username/email and password, you will be prompted to set up a PIN. For help logging in, please see our help article: Logging Into The Mobile App and Setting a PIN.

If you have any issues that our help articles do not cover, please raise a support ticket with our support team: Submit a request – BTC Markets